At the latest with Binance: HSBC stops payments as Ripple managers nod in court to receive documents from the exchange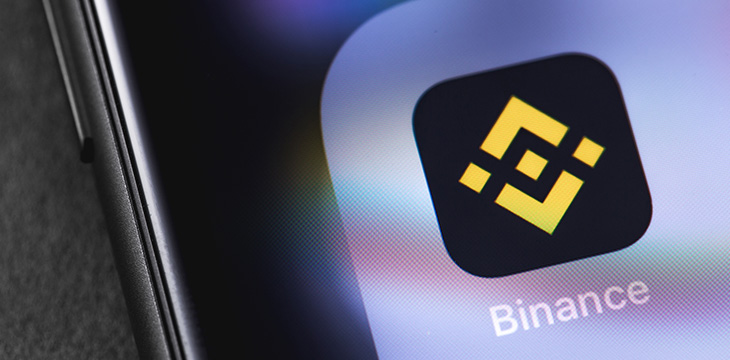 Ailing cryptocurrency exchange Binance has lost another UK mainstream payment ramp as Ripple managers try to force Binance to disclose its trading data to U.S. securities regulators.
On Tuesday, UK customers of HSBC reported receiving notices that the banking giant is "stopping payments from our credit cards to Binance wherever possible". HSBC said it made the decision because of concerns about the "potential risks" for consumers interacting with the controversial exchange.
BREAKING: HSBC, the sixth largest bank in the world, has now BANNED all payments to the Binance Exchange. pic.twitter.com/GGHLv0Czcd
– Mr. Whale (@CryptoWhale) August 2, 2021
HSBC joins an ever-growing chorus of traditional financial institutions building barriers between their customers and Binance. Barclays, Santander and TSB have all throttled their Binance ramps, in part due to a late June warning from the Financial Conduct Authority (FCA) that Binance was not allowed to "conduct regulated activities in the UK".
On the continent, Binance's Clear Junction payment partner suspended payments in pounds sterling and euros in July. Meanwhile, regulators across Europe and Asia are struggling with Binance's circumvention of securities laws, while a recent report revealed that despite the site's alleged efforts to block access for US customers, US citizens have no problems accessing it on Binance.com.
Suspicions are growing that US authorities have been tacitly alerting their overseas counterparts that the regulatory hammer will fall on Binance and its roving CEO Changpeng 'CZ' Zhao. The prevailing theory is that the US is giving other countries a heads up to allow customers based in those countries to get their money from Binance before the storm hits.
If Binance is found to have violated US law, such as by evading taxes or facilitating money laundering, CZ and other employees could be charged under the US RICO (Racketeer Influenced and Corrupt Organizations) Act, which has penalties of up to 20 years behind bars (per count).
Binance asked to open the books
These U.S. authorities will soon have additional material to look for signs of illegal activity, thanks to a lawsuit against Brad Garlinghouse, CEO of Ripple Labs Inc. Garlinghouse and Ripple founder Chris Larsen were recognized by the US Securities and Exchange Commission. indicted) of aiding and abetting the sale of unregistered securities.
Garlinghouse and Larsen were named personally in the lawsuit filed in the U.S. District Court for the Southern District of New York last December. At the heart of the lawsuit is the sale of billions of Ripple tokens (XRP), some of which were bought by the SEC suspects from US citizens and / or distributed by the company in kind.
The SEC claims that the XRP tokens – along with tokens that other companies have issued through Initial Coin Offerings – are unregistered securities and are demanding "siphon off any illicitly acquired profits" from the sale / distribution of the XRP.
For his part, Garlinghouse claims that his personal token sales "were primarily made on digital asset trading platforms outside of the United States," making them outside the jurisdiction of the SEC. After previously soliciting information from a number of these exchanges, Garlinghouse attorneys filed papers this week to include Binance Holdings Limited on this international discovery list. US judge Sarah Netburn granted this request on Tuesday.
BREAKING: Brad Garlinghouse, CEO of Ripple, filed an application with the Securities and Exchange Commission (SEC) to receive documents from Binance. pic.twitter.com/fWyM1wqCIZ
– Mr. Whale (@CryptoWhale) August 2, 2021
The lawsuit remains uncovered on October 15, and it remains to be seen whether CZ's very public acceptance of Binance's compliance "journey" extends to working with a US federal court motion to investigate. The SEC is likely to wonder what's going on when it receives boxes of pages completely blackened by redaction while CZ tweets self-gratifying photos of itself buying "compliance toner" from Office Depot.
Follow CoinGeek's Crypto Crime Cartel series, which covers the flow of groups – from BitMEX to Binance, Bitcoin.com, Blockstream, ShapeShift, and Ethereum – that made the digital asset revolution and turned the industry into a minefield for the naive have transformed (and even seasoned) players in the market.
New to Bitcoin? Check out CoinGeek's Bitcoin For Beginners section, the ultimate resource guide, to learn more about Bitcoin – as originally envisioned by Satoshi Nakamoto – and blockchain.