Call to BSV entrepreneurs and developers from all walks of life: The Bitcoin Bridge talks to Satoshi Block Dojo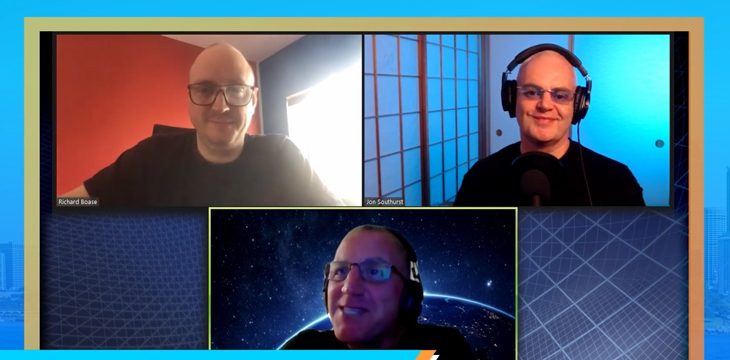 Promising BSV entrepreneurs watch out: Satoshi Block Dojo is coming to town. The start-up accelerator for Bitcoin SV blockchain companies is currently accepting applications for its first corporate cohort. Successful applicants will be greeted with a golden hello of £ 10,000 and may receive an additional £ 140,000. Co-founders Craig Massey and Richard Boase are on this week's episode of The Bitcoin Bridge to discuss this exciting opportunity.
The three-month program starts next month and will be celebrated with an event on August 25th. Massey and Boase are hosting a Japanese-style summer barbecue for budding blockchain entrepreneurs. Dr. Craig Wright, Patrick Prinz and Craig Massey will all speak.
Call to all blockchain entrepreneurs and developers! Sign up for our launch event of the Satoshi Block Dojo, a new blockchain incubator in East London! We're hosting a Japanese style summer BBQ event with Dr. Craig Wright, Asahi Beer and Yakitori BBQ! https://t.co/OS4vknzAIj
– ⛩ Satoshi Block Dojo ⛩ (@Block_Dojo) July 27, 2021
A successful entrepreneur himself, Massey knows how difficult it can be for companies to gain a foothold. That is why he offers a hands-on experience to startups joining the dojo. The program includes mentoring, technical advice and assistance with services such as website hosting and HMRC documentation.
Massey explains that unlike other incubators, his team will get their hands dirty. Because he wants to ensure that the entrepreneurs can concentrate on the essentials: their technical solution or their service.
Massey's experience building startups is complemented by Boase's technical know-how and in-depth knowledge of digital currencies. In fact, moderator Jon Southurst says Boase was one of the reasons he became interested in Bitcoin in the early 2010s.
Boase tells The Bitcoin Bridge that one of his motivations for starting the dojo is a desire to educate people. He wants a wider audience to understand the difference between the cryptocurrency industry and Dr. Craig Wright understands.
It is important to both men that the dojo shows the world what the BSV is capable of. Massey adds that he is surprised that so few people understood the "enormous" possibility of working with the BSV blockchain.
In this episode, they also discuss their opinion on Dr. Craig Wright, a controversial but compelling figure in the Bitcoin ecosystem. Massey explains that after eight months of research, he found out that Satoshi couldn't be anyone else. Richard thanks Dr. Craig Wright for teaching him so much over the years.
The partners have ambitious plans for the future of Satoshi Block Dojo. They intend to work with 250 startups in the UK alone over the next 5 years. They also want to add the incubator global with Dubai next on their list.
For now, however, their focus is on getting the word out and meeting as many developers and entrepreneurs as possible in London. They want to encourage anyone with a good idea or innovative approach to blockchain technology to join them and help shape the future of the BSV business.
New to Bitcoin? Check out CoinGeek's Bitcoin For Beginners section, the ultimate resource guide, to learn more about Bitcoin – as originally envisioned by Satoshi Nakamoto – and blockchain.