Canadian digital payments company Mogo Scoops Ethereum (ETH) valued at nearly half a million dollars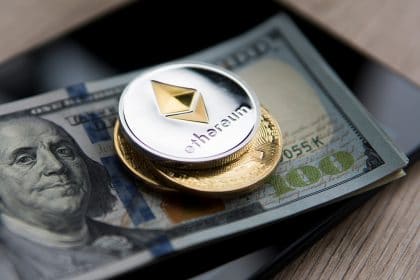 The digital payments company said its investment in Ethereum is part of the company's long-term strategy to get exposure to digital assets. The company is ready to expose 5% of its cash reserve and investment portfolio to crypto.
On Monday May 3, Canada-based publicly traded digital payments and fintech company Mogo announced the purchase of Ethereum (ETH) worth nearly half a million dollars. The announcement comes just at a time when Ethereum was trading at its all-time high.
However, the company's ETH purchases came last week when ETH was trading below $ 3000. The official press release states that Mogo bought nearly 146 ethers (ETH) at an average price of $ 2,780. Mogo is one of those companies that are trying to get their excess cash off their balance sheets.
The company's management is also planning further investments in the blockchain and fintech ecosystem. Greg Feller, President and CFO of Mogo, said of his recent investments in Ethereum:
"This initial investment in Ether complements our previous investments in Bitcoin and reflects our belief in the long-term potential of blockchain technology and its position as a core component of a next-generation financial technology platform."
Ethereum is currently on an unstoppable journey that has completely dominated the crypto market rally. At the time of going to press, ETH is trading at $ 3,387, up 7.18% with a market cap of $ 392 billion. In the past week, Ethereum (ETH) toppled some of the biggest financial giants like PayPal, Bank of America, and even Mastercard.
ETH's 24-hour trading volume has increased 65% to over $ 55 billion as investors rush to snag the pie of the world's second largest crypto.
With the purchase of ETH, Mogo is expanding its crypto portfolio
ETH's final purchase isn't Mogo's first crypto investment. Previously, the company had already bought around 18 bitcoins from the open market at an average price of $ 33,083. In addition, Mogo is ready to invest up to 5% of its reserve cash and investment portfolio in Bitcoin.
In addition, Mogo was instrumental in product development and corporate development in the cryptocurrency. The company holds a major strategic investment in one of Canada's leading crypto trading platforms, Coinsquare Ltd. The company currently has a 19.99% stake in Coinsqaure. According to the agreed terms, Mogo can further increase its stake to 43%.
Mogo's recent investment in Ethereum (ETH) is evidence that companies are increasingly focusing on getting involved in ETH. After Bitcoin (BTC), ETH is the next institutional choice for crypto investments.
Next Altcoin News, Cryptocurrency News, Ethereum News, News
Bhushan is a FinTech enthusiast and has a keen understanding of the financial markets. His interest in economics and finance draws his attention to the emerging markets for blockchain technology and cryptocurrency. He is constantly in a learning process and keeps himself motivated by sharing what he has learned. In his spare time, he reads thriller novels and sometimes explores his culinary skills.
Many Thanks!
You have successfully joined our subscriber list.