Cardano price is below the opening price for the ninth straight week of weekly candlestick closings – a bearish record no primary market cap cryptocurrency can match. But the constriction has dragged on for so long that a breakout now could trigger some massive price spikes.
Dogecoin price is down nearly 21% since hitting the $ 0.34 value range. The sellers had pushed Dogecoin from $ 0.34 to a 26% loss, but the buyers stepped in. The Dogecoin price is on the third day in a row that the weekly Tenkan-Sen (thick blue line) is tested as a support.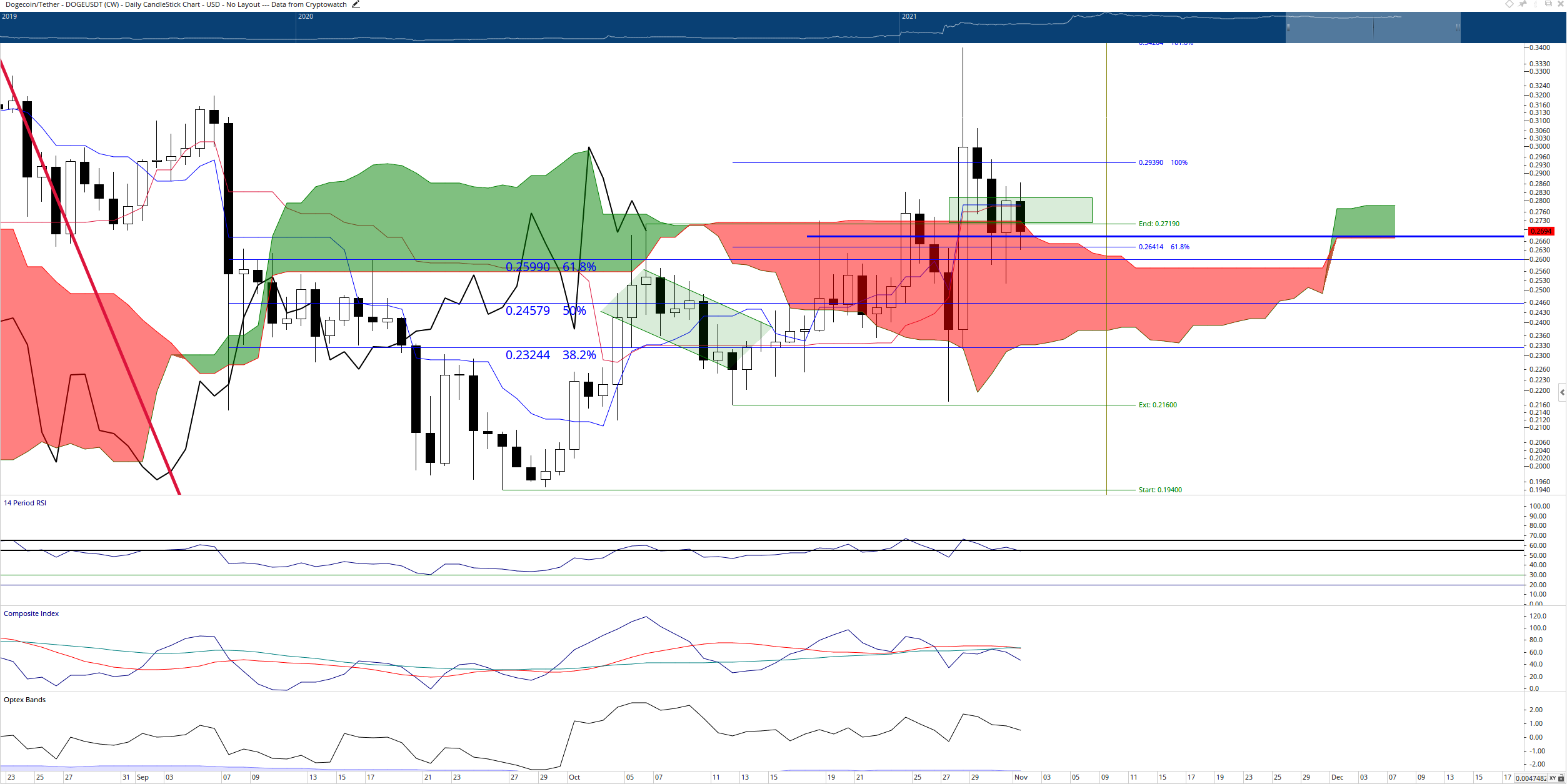 Solana's Breakpoint Conference is scheduled for November 7, 2021. In the run-up to the event, analysts are predicting a rally in the SOL price. Solana's Ignition ended with nearly 500 projects participating and the Layer 1 blockchain is preparing for its next event.