The Celcius Network is now ready with its strategy to bring the Cardano Project into its network so that its users can use Cardano's ADA holdings in local currency for monetary purposes.
On the morning of August 3, Alex Mashinsky, CEO of digital asset lending business Celsius Network, announced that they would be adding Cardano to their platform. There, users can borrow and lend their ADA coin. The date that Ada is supposed to start on the Celcius network is August 19th.
Cardano's information to be added to Celcius is shared by Alex on Twitter
They stated in the tweet that they will go live on August 19th and their users will be able to take out a 1% APR loan on ADA as collateral.
Additionally, Alex added that their users will be able to receive the granted 4.05% return on their property by witnessing Cardano's success in the crypto space.
Today Cardano is very popular because of its new Alonzo hard fork, which will bring an intelligent contract system to their platform. While the Cardano team has already confirmed that it has carried out all tests and trials on the Cardano Testnet. They also allow other people to import their project into their Cardano Testnet contract system using a token system.
Also read: Google's ban on Bitcoin advertising lifted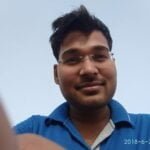 Bitcoin Trader & Investor since 2013. Love sharing valuable information with people who don't believe in blockchain technology and based cryptocurrency