Chiliz price stabilized at the simple 12-hour SMA of 100 during the recent sell-off, providing market participants with an accurate trading level if the intraday pattern moves as expected. The possible formation of a right shoulder facilitates a timely entry into the volatility.
The theta price is aiming for a massive upturn of 22% if the key barrier breaks
Theta price has been trading between a certain range for the past four days and is waiting for a significant breakout as it is close to the main resistance level of $ 12.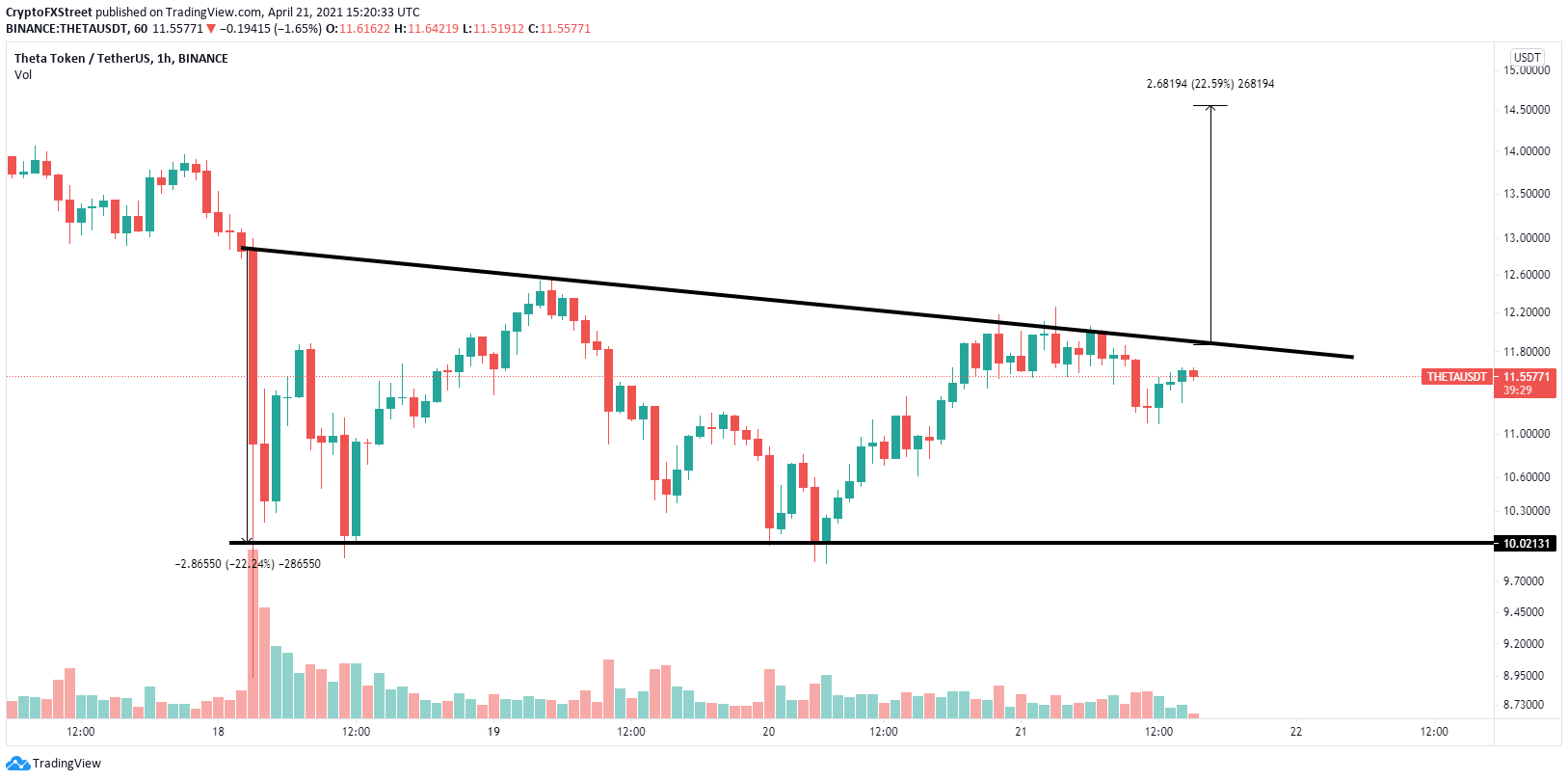 Litecoin Price Prediction: LTC threatens substantial decline as whales get on the sell frenzy
The Litecoin price is under significant selling pressure as large owners sell their positions. This could quickly take LTC to new lows if a critical level of support is not reached.