Decided you want in on the action? You can buy Dogecoin on Coinbase, Voyager, eToro, and Robinhood.
Most cryptocurrencies strongly depend on hype and spreading adoption as far and as wide as possible. Some would completely collapse without it because they simply don't have any real uses. Dogecoin is the perfect example of a generally useless crypto driven by hype. Even though you can't do much with DOGE, it became one of the most popular cryptos in the world and rocketed over 1,100% in less than 1 month earlier this year. 
Few investors, if any, buy Dogecoin because they want to use it. They buy it because they believe that other people will buy it in the future, driving the price up. Dogecoin isn't alone in this category and you could make the same argument for Bitcoin, although it doesn't apply as well. Bitcoin has already proven itself as a store of value, somewhat similar to gold. Doge could potentially become a store of value, but it's significantly more volatile than Bitcoin.
What is Dogecoin?
Dogecoin is quite similar to Bitcoin in terms of the actual code behind the blockchain. One of the most common ways of starting a crypto is by altering an existing 1 through a "fork". A hard fork is simply when 1 blockchain splits into 2 — the original and a new chain operating under different rules. This differs from a simple "fork" which is a copy-and-paste of a blockchain's code with a few changes. Dogecoin is a fork of a much less popular crypto called Luckycoin, which was a fork of Litecoin which, in turn, was a fork of Bitcoin. 
One of the most important similarities between Doge and Bitcoin is how each network verifies and processes transactions. Both use the consensus mechanism called proof of work, where validators solve complex mathematical puzzles to add a block of transactions to the blockchain. 
Likely the most important difference between Bitcoin and Dogecoin is the maximum supply of tokens. Validators, or miners, on a proof-of-work blockchain are awarded a few tokens for every block they add to the chain. 
Bitcoin has a hardwired max supply of 21 million Bitcoin. When the 21 millionth Bitcoin is mined (in around 2140), miners will no longer earn a block reward, only tips from transactions. Dogecoin has an infinite supply, like many fiat currencies, so miners will always get Dogecoin block rewards. This means it will always be inflationary unless that is changed in the future. Scarcity is a major driver of Bitcoin's success and Doge is the furthest thing from scarce. At least Doge can be used as payment with a few businesses, like Bitcoin.
Dogecoin Market Position
Even though Dogecoin's market position has significantly diminished since it reached its all-time high in May, it is still one of the largest cryptocurrencies. At the time of writing, It has a market capitalization of about $26.3 billion. Dogecoin is the 10th largest crypto in terms of market cap and is almost twice the 11th on the list, Avalanche (AVAX). Dogecoin's largest competitors in the crypto market are other meme coins like Shiba Inu, but it currently towers over all of them. 
Market cap is often a useful metric when estimating relative values of assets like Dogecoin. Assets with smaller market caps generally experience greater price swings with less liquidity than larger assets. We can use this metric to get an idea as to if a price estimate is in the realm of possibility. For example, Dogecoin reaching $10 in any reasonable amount of time is patently ridiculous because if it did reach $10, its market cap would be almost twice Bitcoin's.
WalletInvestor's Bull Case For Dogecoin
It seems that most crypto analysts believe that Dogecoin will perform relatively well in the next 5 years. WalletInvestor, a useful website with price forecasts for cryptocurrencies, stocks, forex and even real estate, is quite bullish on Dogecoin. The site uses a machine-learning algorithm that studies price charts to try to predict an asset's price in the future. The platform estimates that Dogecoin might reach $0.41 by October 2022. It's impossible to perfectly predict the price of an asset, especially a volatile crypto like Dogecoin, so far into the future. However, tools like WalletInvestor's machine-learning forecast algorithm can help provide rough estimates. 
Sean William's Bear Case for Dogecoin
Sean William, a veteran writer for the Motley Fool with an Economics degree from UC San Diego, is not as confident as WalletInvestor on Dogecoin. He believes that Dogecoin is in a massive bubble that will pop eventually. He notes that Dogecoin's functionality is miserable compared to many of its competitors in the crypto market. 
Some Dogecoin supporters like to promote the token's use for payments. Indeed there are a few thousand businesses accepting it, but most of those are relatively small and obscure. Also, the network would be unable to scale to the size of large payment services like Visa (NYSE: V) or Mastercard (NYSE: MA). William is right that Dogecoin has no innovative use cases and that may cause the bubble to pop. Despite its lack of uses, if the hype behind it doesn't die, Dogecoin could survive or even thrive. 
Where to Buy Dogecoin
Dogecoin is available on most of the best cryptocurrency exchanges because it is an incredibly popular cryptocurrency. Even some brokerage apps offer the token. Some of the top trading platforms with Dogecoin are Coinbase, Webull, Robinhood, Gemini, Voyager and Crypto.com. Before you can start trading Dogecoin on any of these platforms you will need to verify your identity. This requires you to provide your address, Social Security number and a picture of your driver's license. As soon as your account is verified you should be able to start trading Dogecoin.
Commissions
Account Min
$0
1 Minute Review
Coinbase is one of the Internet's largest cryptocurrency trading platforms. From Bitcoin to Litecoin or Basic Attention Token to Chainlink, Coinbase makes it exceptionally simple to buy and sell major cryptocurrency pairs. 
You can even earn cryptocurrency rewards through Coinbase's unique Coinbase Earn feature. More advanced traders will love the Coinbase Pro platform, which offers more order types and enhanced functionality.
Though Coinbase doesn't offer the most affordable pricing or the lowest fees, its simple platform is easy enough for complete beginners to master in as little as a single trade.
Best For
New cryptocurrency traders
Cryptocurrency traders interested in major pairs
Cryptocurrency traders interested in a simple platform
Pros
Simple platform is easy to operate
Comprehensive mobile app mirrors desktop functionality
Coinbase Earn feature rewards you with crypto for learning about available coins
Cons
Higher fees than competitors

1 Minute Review
Robinhood is the broker for traders who want a simple, easy-to-understand layout without all the bells and whistles other brokers offer. Though its trading options and account types are limited, even an absolute beginner can quickly master Robinhood's intuitive and streamlined platform. On the other hand, more advanced traders might be frustrated by Robinhood's lack of technical analysis tools, a feature that's now nearly universal across other platforms.
Best For
Beginner traders
Mobile traders
Pros
Streamlined, easy-to-understand interface
Mobile app with full capabilities
Can buy and sell cryptocurrency
Cons
Almost no trading analysis tools available
Only taxable brokerage accounts available
No option to open a retirement account
No access to mutual funds, forex or futures trading
Limited customer service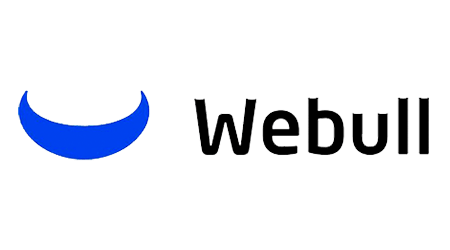 Best For
Intermediate Traders and Investors
Commissions
$0
Account Min
$0
1 Minute Review
Webull, founded in 2017, is a mobile app-based brokerage that features commission-free stock and exchange-traded fund (ETF) trading. It's regulated by the Securities and Exchange Commission (SEC) and the Financial Industry Regulatory Authority (FINRA).
Webull offers active traders technical indicators, economic calendars, ratings from research agencies, margin trading and short-selling. Webull's trading platform is designed for intermediate and experienced traders, although beginning traders can also benefit.
Webull is widely considered one of the best Robinhood alternatives.
Best For
Active traders
Intermediate traders
Advanced traders
Pros
Commission-free trading in over 5,000 different stocks and ETFs
No account maintenance fees or software platform fees
No charges to open and maintain an account
Leverage of 4:1 on margin trades made the same day and leverage of 2:1 on trades held overnight
Intuitive trading platform with technical and fundamental analysis tools
Cons
Does not support trading in mutual funds, bonds or OTC stocks
Commissions
Depends on security and leverage
Account Min
$50 for US and Australia; $200 everywhere else
1 Minute Review
eToro, headquartered in Cyprus, England and Israel, has provided forex products and other CFD derivatives to retail clients since 2007. A major eToro plus is its social trading operations, including OpenBook, which allows new clients to copy trade the platform's best performers. Its social trading features are top notch, but eToro loses points for its lack of tradable currency pairs and underwhelming research and customer service features
Best For
U.S. based cryptocurrency traders
Social and copy traders
Simple user interface
Community engagement and following other traders
Pros
25 cryptocurrencies
Expansive network of social trading features
Large client base for new traders to imitate
Cons
U.S. traders can only buy cryptocurrency
How Long Will it Take for Dogecoin to Reach $1?
How high can Dogecoin go? Some crypto influencers like to claim that Dogecoin will reach completely unrealistic high prices like $5 or $10 soon. A more reasonable short- or medium-term goal for Dogecoin might be $1, which would still be an impressive achievement. If it reaches $1, it will likely be due to celebrity endorsements, although it could simply slowly rise along with the rest of the crypto market. WalletInvestor forecasts that Dogecoin will reach about $1 by 2025. This may seem pathetic and too slow for investors hoping for a similar move in about 1 month, like the coin experienced in May. Unfortunately, this is unlikely to happen again so fast because the market cap is much higher than it was before the first explosion. 
Where to Store Dogecoin Safely
Many crypto investors, especially beginners, store their tokens on the exchange they buy them from. Storing them on many of the top exchanges, like the ones listed above, is likely quite safe. However, even the best trading platforms don't give you complete control over your cryptos while they are deposited in your exchange account. 
Software and hardware wallets let you keep total control over your funds and many are significantly safer than exchanges. Software wallets are mostly free, easy-to-use and vital for using crypto applications but aren't incredibly secure. Hardware wallets are the safest cryptocurrency storage options available because they are always offline, protected from hacks.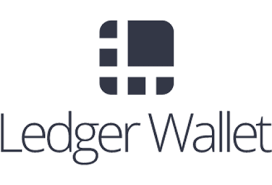 Best hardware wallet: Ledger
Ledger is the leading hardware wallet manufacturer in the world with 2 fantastic models of hardware wallets: the Ledger Nano S and Ledger Nano X. The Ledger Nano S is the simpler wallet, offering all the security cryptocurrency investors need. The Nano X adds a larger screen and Bluetooth functionality for even easier on-the-go use. 
Both wallets have the same certified secure chip that generates and protects your wallet's private key. It is never stored online to ensure no one can access your portfolio remotely. Ledger supports more than 1,000 cryptocurrencies including Bitcoin, Ethereum, Dogecoin, Ripple and all ERC-20 tokens. If you're worried about losing your cryptos to hackers, getting a Ledger wallet should put your mind at ease.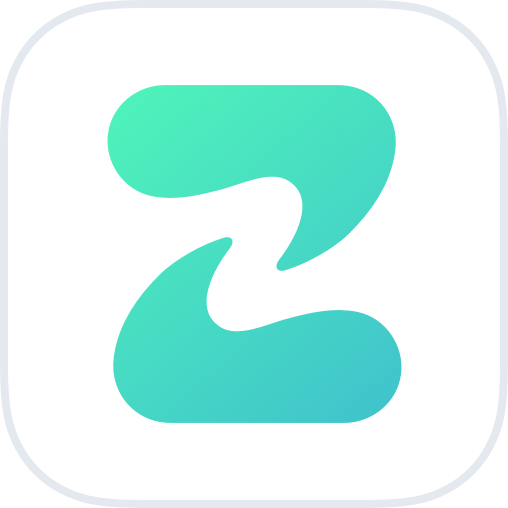 Best software wallet: ZenGo
There are many benefits to software wallets and many investors have both a hardware and a software wallet to get the best of both options. Software wallets are usually incredibly easy to use and are perfect for day-to-day transactions. One of the best software wallets on the market is ZenGo. It is available as a mobile application on both iOS and Android devices. Setting up the app is lightning fast and it has more features than most software wallets. You can purchase crypto with a credit card, bank transfer or even Apple Pay and swap between a long list of tokens. It even offers daily interest-earning crypto deposits, paying up to 4% APY on Bitcoin.
Bonus
Dogecoin will completely depend on the hype behind the project. If major celebrities or companies start to endorse Doge again, it could easily skyrocket in price.
Current Crypto Prices
Many investors were sure that the astounding 2020-2021 crypto bull run didn't end because of a massive rally starting in July 2021. Unfortunately, the rally has slowed significantly and both Bitcoin and Ethereum are hovering below all-time highs. Neither has broken below major resistance levels, but it seems that the market will not be able to recover as soon as we thought. 
One of the major causes of this slowdown is the possible default of the Chinese real estate giant Evergrande Group. Some investors expect a default would cause major ripples throughout all financial markets, including crypto. Hopefully, it's only a scare and markets will recover soon.
So, Is Dogecoin a Good Investment?
Dogecoin could be a great investment or a terrible one, depending on your timing and luck. If you bought some before it rose dramatically in May, you would have made an incredible return. If you invested near the peak, you would have lost more than 2/3rds of your investment. Dogecoin is an extremely volatile crypto, so it could make or lose you a lot of money.
Benzinga crafted a specific methodology to rank cryptocurrency exchanges and tools. We prioritized platforms based on offerings, pricing and promotions, customer service, mobile app, user experience and benefits, and security. To see a comprehensive breakdown of our methodology, please visit see our Cryptocurrency Methodology page.
SoFi builds crypto products to help you buy, sell, and store your bitcoin and cryptocurrency. You can buy Bitcoin, Ethereum, Cardano, Solana, Chainlink, Uniswap and other DeFi tokens instantly. For a limited time, get a $10 BTC bonus when you make your first trade of $10 or more!