Share this article
An early NFT project called EtherRocks rose in value this weekend, with the reserve price more than doubling in 48 hours.
EtherRocks sell for $ 100,000
EtherRocks is the latest project to take advantage of the current NFT mania.
The digital rock trade soared this weekend, and many are now selling for more than $ 100,000. Just two days earlier, EtherRocks sold for just under $ 50,000.
Current # EtherRock floor price: Ξ35 Ether ($ 105,070)
Fels ID 95 Ξ35 ETH
Fels ID 46 Ξ37.68 ETH
Rock ID 81 Ξ39 ether
Rock ID 5 Ξ42 ether
Rock ID 25 Ξ42 ether
Rock ID 59 Ξ42.22 ether
Rock ID 27 Ξ50 ether
Last purchases
Ξ45 ether 1h ago
Ξ33 Ether 12h ago #EtherRocks pic.twitter.com/MU6gY15jhZ
– EtherRock Prize (@etherrockprice) August 8, 2021
Launched shortly after the NFT forerunner CryptoPunks in 2017, EtherRocks are another early example of NFTs built on top of the Ethereum network. Only 100 were ever created, with each subsequent mint becoming more expensive. Coupled with the fact that many stones seem to have been lost in the four years since the project began, EtherRocks have become a very limited collection.
On the EtherRocks website, the creators of the project state that the virtual rocks are "FOR NO PURPOSE except that they can be bought and sold and give you a strong sense of pride in being an owner of 1 of the only 100 stones in the game." to be". Even so, due to the age of the project and the limited collection, NFT collectors and speculators see value in the rocks.
Additionally, not all EtherRocks were created equal, with some colors being rarer than others. While most of the rocks appear in shades of gray, four have a rare shade of blue, which makes them highly sought-after. The owners of Blue Rocks are pricing them at well over $ 1 million; however, no one has ever sold for that much.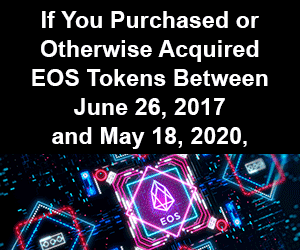 I moved my blue ether rock to $ 500 ETH because institutions are coming to buy the stones
And @ 0xSisyphus is now an 8% owner of my rock pic.twitter.com/CSc0zLQBbT
– LilMoonLambo (@LilMoonLambo) August 7, 2021
The EtherRocks hype is further proof of the mania around what some refer to as "NFT summer". Over the past month, NFTs have grown in popularity on the Ethereum network with massive price increases for the most coveted projects. At the top of the buzz are CryptoPunks, which jumped in value last weekend when an anonymous whale bought 88 punks in a single transaction and raised the reserve price to over $ 100,000. Other projects like the Bored Ape Yacht Club and Art Blocks also sell the most valuable pieces for more than $ 500,000.
Disclaimer: At the time this feature was created, the author was owned by BTC and ETH.
Share this article
The information on or accessed through this website is obtained from independent sources that we believe to be accurate and reliable, but Decentral Media, Inc. makes no representations or warranties as to the currency, completeness, or accuracy of any information on it Website or its access via this website. Decentral Media, Inc. is not an investment advisor. We do not give personal investment advice or other financial advice. The information on this website can be changed without prior notice. Some or all of the information on this website may be or become out of date, incomplete, or inaccurate. We may update outdated, incomplete, or inaccurate information, but we are under no obligation to do so.
You should never make an investment decision on an ICO, IEO or any other investment based on the information on this website and you should never interpret the information on this website as investment advice or rely on it in any other way. We strongly encourage you to consult a licensed investment advisor or other qualified financial professional when seeking investment advice on an ICO, IEO or any other investment. We do not accept compensation in any form for any analysis or reporting on ICO, IEO, cryptocurrency, currency, tokenized sales, securities, or commodities.
See full terms and conditions.
Has Crypto entered the "NFT Summer"?
Prizes for in-demand NFTs like CryptoPunks, Autoglyphs, and Fidenza have hit record highs this weekend, while projects like Axie Infinity have grown in popularity in recent weeks. Is…
How to trade the inverse head and shoulders pattern
In stock or cryptocurrency trading, you may have heard of the term "inverted head and shoulders". The head and shoulders inverse chart pattern, also known as the head and shoulders bottom formation, can …
NFT collectors mirror parallel cards for six figures
The NFT mania continues. Parallel NFTs in Hot Demand Parallel, a science fiction NFT card game on Ethereum, is exploding. The game launched its first collection of digital trading cards on Sunday during the …
Coca-Cola brings first NFTs to Ethereum Metaverse
The auction starts on July 30 at 00:01 UTC and ends on August 2 at 8:00 p.m. UTC. Coca-Cola takes over NFT technology Coca-Cola joins the NFT -…