MVB Bank, Victor and NYDIG announce partnership to integrate Bitcoin
By Edlyn Cardoza
MVB Bank, Inc., a wholly owned subsidiary of MVB Financial Corp. and Victor Technologies, Inc., a wholly-owned subsidiary of MVB Edge Ventures, Inc., recently announced a partnership with NYDIG, a Bitcoin technology and financial services company, to turn Bitcoin into the industry's leading Banking-as-a-Service (BaaS) – Integrate solutions from MVB. This partnership will enable MVB's FinTech customers to offer Bitcoin-related products – all on NYDIG's secure, regulated full-stack platform – alongside the banking products that MVB enables today.
MVB Bank currently supports more than 50 FinTech, Payments and Gaming customers and millions of their customers through its diversified banking and payment solutions.
"In today's rapidly changing financial world, we are proud to partner with a company like NYDIG," said Larry F. Mazza, CEO and President of MVB Financial. "NYDIG has a vision to make Bitcoin more accessible. Adding Bitcoin functionality to MVB's already industry-leading Banking-as-a-Service solutions will turn this vision into a reality and help our customers become more competitive. "
"MVB created the Victor platform to make it faster and easier to adopt and scale FinTech, gaming, digital asset and payments solutions," said Matt West, chief strategy officer, MVB Financial and executive chairman, Victor . "We are delighted that NYDIG has chosen to integrate Victor with MVB and that our developer-friendly APIs have accelerated the schedule for this exciting program."
FinTechs looking to incorporate Bitcoin into their offering now have a turnkey solution that can deliver both traditional banking products and a range of Bitcoin products such as trading and rewards.
"Our partnership with MVB represents an important milestone for Bitcoin," said Patrick Sells, NYDIG's Chief Innovation Officer. "So far, only a select few FinTech companies have been able to offer Bitcoin products and services, and this has been difficult to achieve. Now the industry has its first turnkey platform to offer white label banking and Bitcoin products seamlessly side by side. I can't wait to see how this partnership will help MVB's customers – from the fintech, gaming and beyond – to continue to be innovative. "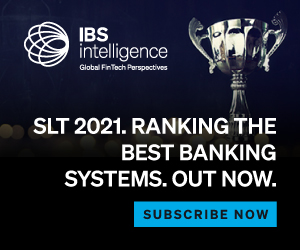 Previous article
PPRO integrates Jenius Pay, LinkAja into the Indonesian payments market
Continue reading
Next article
SWIFT publishes paper on the importance of the digitization of retail
Continue reading