XRP price rose 45% from June 22nd low to June 29th high, but didn't qualify for an impulsive rebound as the volume wasn't impressive. Today's breakdown from a bearish flag pattern reflects the corrective temperament of the recovery. It has increased the likelihood of Ripple falling below $ 0.650, targeting the 78.6% Fibonacci retracement level of $ 0.555 and possibly the June 22nd low of $ 0.512.
Solana price looks tempting, but the weekly SOL chart is crying out for a bull trap
Solana price rallied solidly after the major cryptocurrencies sell off. Although SOL broke a critical bearish trendline, the upside looks very limited. A move downward could indicate $ 22.66 as the downside target at the 78.6% Fibonacci level. Solana price has rallied well towards $ 36 but support is weakening as forces from above severely limit further upside.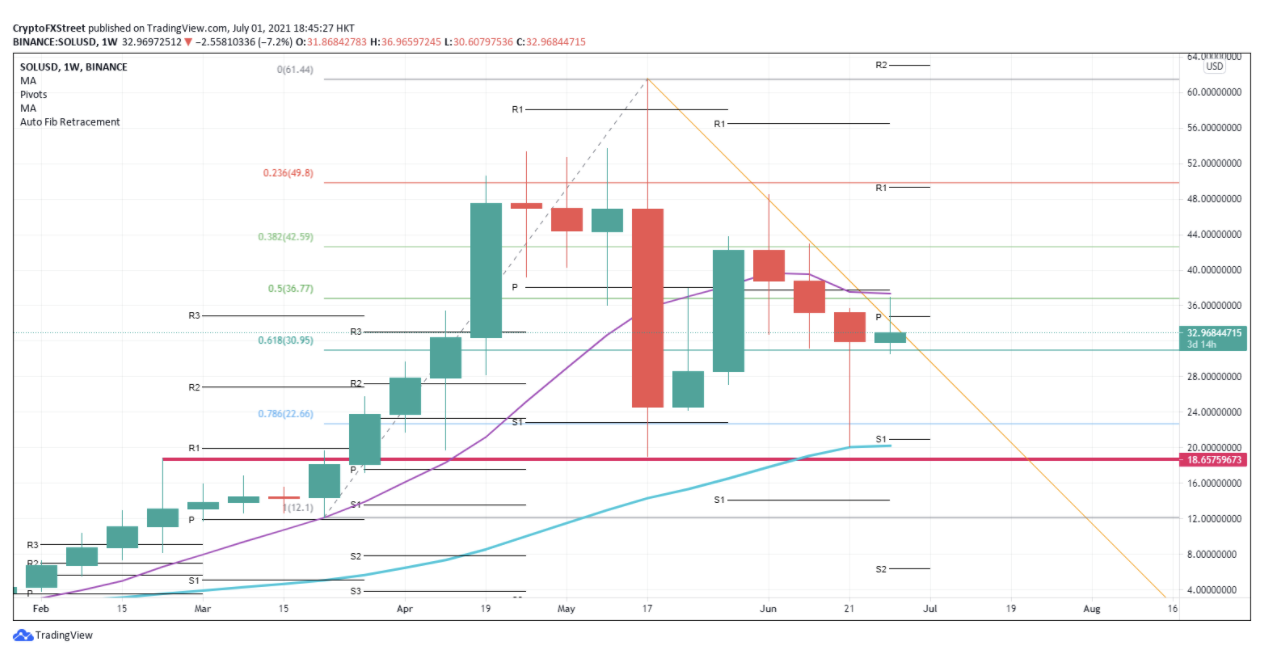 Dogecoin has had a tough ride, but DOGE appears ready to jump to $ 0.35
Dogecoin rebounded solidly after the major cryptocurrencies sell off. Although Dogecoin previously broke a crucial bearish trendline, it is testing a significant Fibonacci resistance at $ 0.28. The 55 simple moving average at $ 0.35 is the next level of resistance. Dogecoin's love affair with Elon Musk has cooled off in recent weeks, and that has been priced in. Now DOGE looks ready for an upward move towards $ 0.35.