Securitize becomes the first security token platform to be integrated into the Avalanche blockchain platform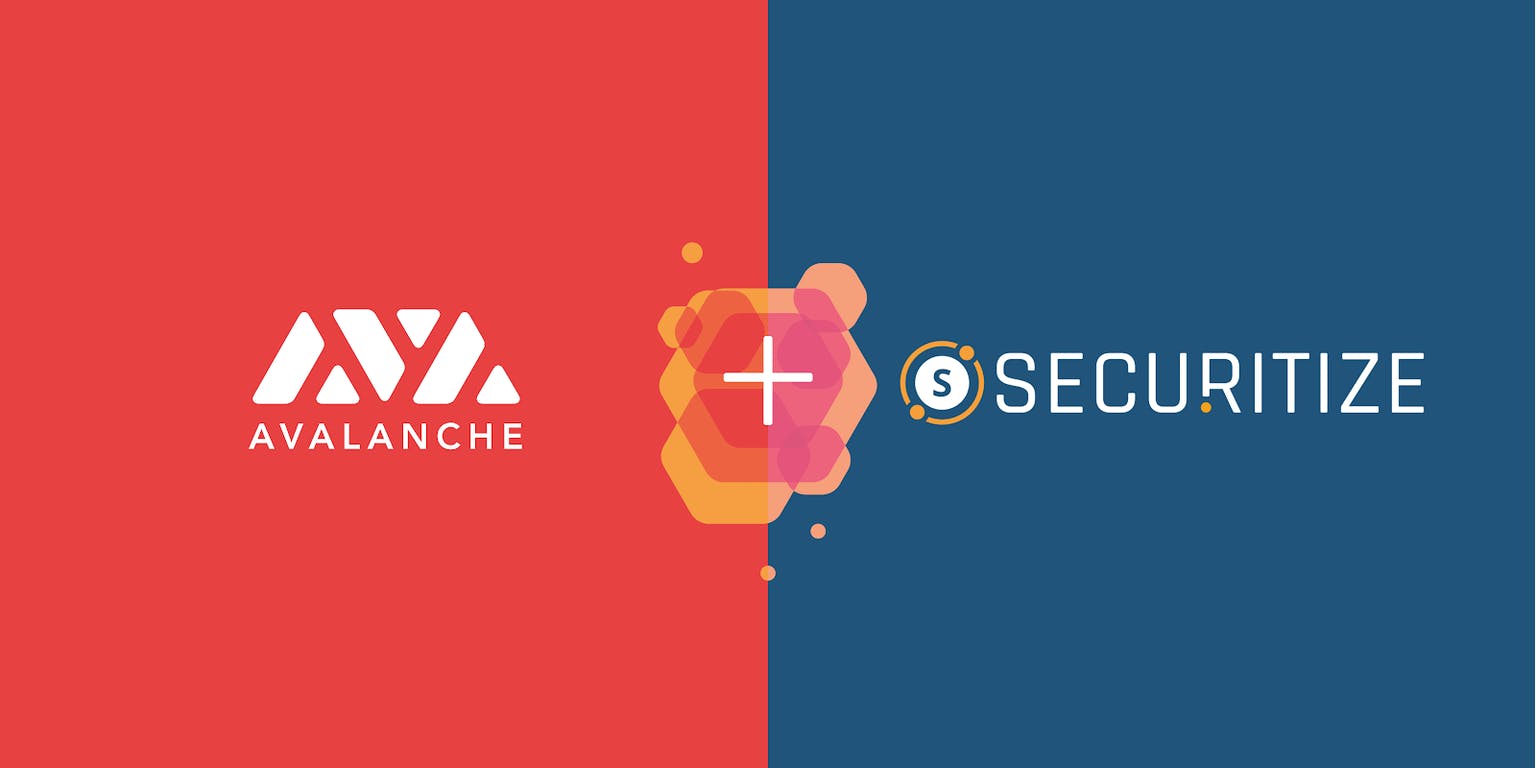 The integration gives Securitize issuers access to Avalanche's security token technology, which significantly improves transaction speed and saves costs.
Securitize, the San Francisco-based primary issuance and compliance platform for digital securities (security tokens) and SEC registered transfer agent, today announced the integration with Avalanche, the highly scalable open source platform for launching applications and blockchain Enterprise deployments in an interoperable ecosystem.
Issuers using the Securitize platform can now issue and manage private securities (via security tokens) using the Avalanche blockchain. This means a significant improvement in the time and cost savings for blockchain-based financial services offerings.
The Avalanche blockchain executes transactions with less than a second finality and low transaction fees, which is a dramatic improvement over existing public blockchains. Standard Avalanche transaction fees averaged $ 0.04 compared to Ethereum's "gas" cost, which hit over $ 100 per transaction in 2020. Fractional-second transaction finality with Avalanche is also a significant improvement over Ethereum, which is typically between 15 seconds and 5 minutes.
"By integrating with Avalanche, Securitize issuers and their investors will have seamless access to the latest blockchain technology, while demonstrating our commitment to reinventing private capital markets with proven, trustworthy technology solutions that are leading our industry to an inevitable turning point in mass adoption. "
Carlos Domingo, Securitize CEO & Co-Founder
"Digital stocks remain an open frontier to innovation, and there is no better home for these assets throughout their lifecycle than on the Avalanche blockchain with Securitize as a partner. With Avalanche, institutions finally have the full package of speed, low cost, and customizability in the asset structure that they need to perform tokenization on a meaningful scale, and we will see the first such issues soon. "
John Wu, President of Ava Labs
The possibility of digitizing private securities is considerable. In 2019, private capital markets raised more than double that of public markets – $ 2.9 billion versus $ 1.4 billion (according to the World Federation of Exchanges), with just 2.5% of eligible accredited investors participating. By 2023, private capital markets are expected to be worth $ 14 billion (according to Prequin). In contrast, the emerging digital securities market has a current market cap of just $ 500 million (according to the Security Token Market), indicating that digitization of these markets has a big runway.
Securitize was founded in 2017 and is one of the most successful and recognized companies in the field of security tokens. More than 150 customers and 50,000 investors currently use its issuing and compliance platform for digital securities. Securitize has raised over $ 30 million to date from some of the world's largest financial institutions, including Santander InnoVenture (renamed Mouro Capital), MUFG, Nomura Holdings, SBI and Sony Financial Ventures (SFV). In addition, Securitize has received funding from well-known blockchain investors such as Algo Capital (renamed Borderless Capital), BlockchainCapital, Blockchain Ventures, Fenbushi, Kinetic, SPiCE VC, and the Tezos Foundation.
Securitize's wholly owned subsidiary, Securitize Markets, LLC is a SEC and FINRA registered broker-dealer and alternative trading system (ATS).
Since the start of mainnet on September 21, Avalanche has over 600 complete, block-producing validators participating in the network consensus and a further 2,500 delegators participating in the deployment. Together they account for over $ 1 billion in AVAX, which is used to secure the network.
Avalanche has received contributions from a large pool of open source developers, has made significant grants for engineers to build infrastructure and applications, and has integrated into leading projects such as Chainlink, Polyient and Quantstamp. It has raised $ 60 million to date, including $ 42 million in a 4.5 hour public sale in July and a separate private sale led by Galaxy Digital, Bitmain and Initialized Capital.
About securitizations
Securitize is reinventing private capital markets by delivering trustworthy end-to-end security token solutions that leverage our leading blockchain technology that improves legitimate investors' access to private markets while making them more efficient, compliant and liquid. Securitize is an SEC registered transfer agent and its subsidiary, Securitize Markets, LLC, is an SEC and FINRA registered broker-dealer and alternative trading system (ATS). www.securitize.io
About Ava Labs
Ava Labs makes it easy to launch financial applications using blockchain technology – with highly scalable and efficient networks, customizable public and private blockchains, the ability to create digital assets, and much more. We empower people to build an open, simple and democratic internet of finance.
Ava Labs was founded by Cornell computer scientists who brought talent from Wall Street to bring their vision to life. The company has received funding from leading investors including Andreessen Horowitz, Initialized Capital, Galaxy Digital, Bitmain and Polychain Capital with angel investments from Balaji Srinivasan and Naval Ravikant. www.avalabs.org
More articles:
With the introduction of the Desygnate solution, Sygnum Bank offers end-to-end tokenization
Classic Car Tokenization: Reviving a Hidden Gem for Financial Asset Diversification?