The sights and sounds of this March Madness are different, but the great stories and some more are the same History of the Tait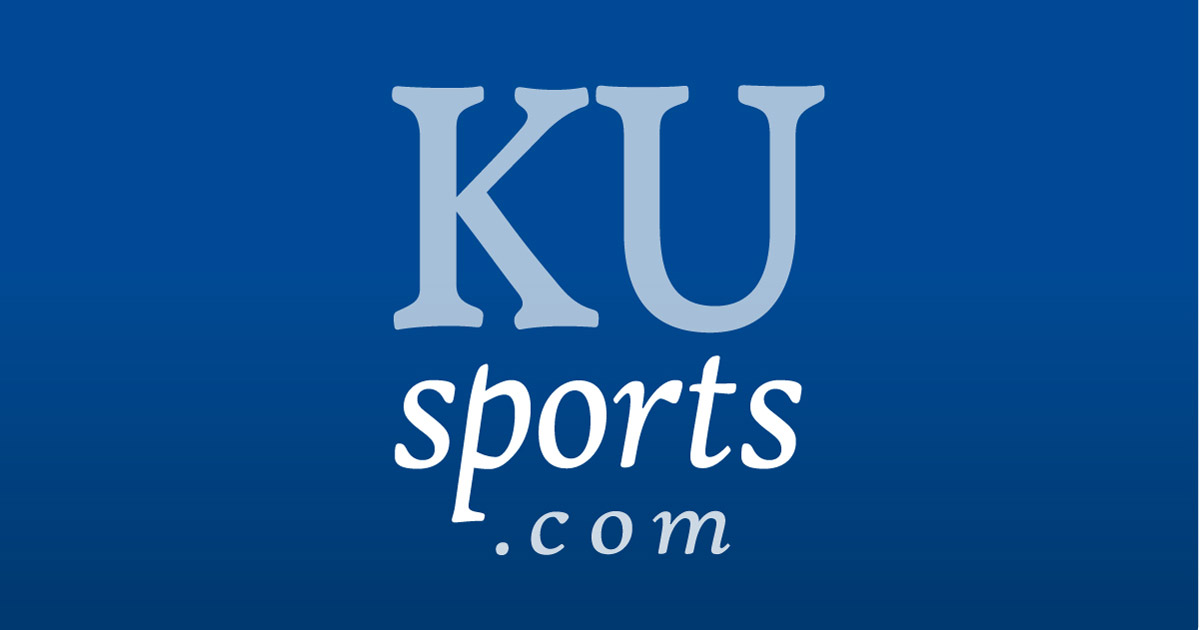 A peek inside the Indiana Farmers Coliseum in Indianapolis, where third-placed Kansas beat number 14 Eastern Washington (93-84) in a highly competitive first-round game in the strangest March Madness in history. by Matt Tait
Indianapolis – Four Missouri fans sat in a largely empty Indiana Farmers Coliseum on Saturday afternoon, sipping beer and cheering on an east Washington team they probably hadn't even heard of until the 2021 NCAA tournament was released last weekend .
Under normal circumstances, the four die-hard tigers clad in black and gold would undoubtedly have caused East Washington to cause the excitement – which it did not – of their long-hated rival from Kansas.
But the circumstances under which this NCAA tournament is being played are not normal, and that fact enabled the four anti-Kansas Crusaders to be in the building and flapping their "wings" with the Eagles fans than they did The border urged EMU Kansas to do so.
Among the one-liners the group called, who filled their department and could possibly be heard in the gym, was their recording with KU student Christian Braun, whose brother Parker plays for Mizzou.
"Parker is the better brother," they yelled between somewhat clichéd barbs about the FBI, paying gamblers and the like.
It was all for fun, of course, and after giving East Washington constant applause that many Kansas fans heard after the final honk, the four of them left the building, presumably to prepare for their own game across the street later that night the city versus Oklahoma.
The ninth seeded Tigers lost it and ended their season, while their former Big 12 brothers advanced 6-0 in the first round of this year's tournament.
When they left, I couldn't help but wonder if they were having more fun rooting for EMU than a few hours later for their own team. Given the result, it seems likely.
But the mere fact that there were four of the 961 bodies – you read that number right – at the Coliseum watching a first-round NCAA tournament game with Kansas blew my mind.
And if this year's event wasn't almost entirely in the same city, it would never have happened.
Again, under normal circumstances, this group would probably have been in Detroit or Dallas or Raleigh with the Tigers while Kansas and its legion of fans would have invaded Wichita again.
But therein lies the beauty of what's happening in Indianapolis this month. Instead of fans of seven or eight teams visiting eight different cities across the country, they're all here in Indy.
There aren't nearly that many of them, of course. And the scene is nowhere near what it normally would be. But there's something really cool about walking around and seeing a couple dozen different fan bases rocking their school colors in a downtown neighborhood five or six blocks.
Big and small, they all showed up. I've seen everything from Utah State and Cleveland State to Georgia Tech, Texas Tech, Kansas and North Carolina.
There was Zags gear, Purdue clothes, Oklahoma, Texas Tech, and Maryland red, and dozens of others. And while the idea for all of the fans in attendance was to be the last team and fight everyone else, there was a sense of kinship that existed between them all.
A friendly nod here, good luck there, and, perhaps the biggest and best of all, the prevailing mood shared by everyone who shouted, subtly and without trying, "Way to go! We made it!"
Yes, watching your team big dance is a big deal. But the joy of just enjoying March Madness trumped that this year.
But it wasn't just the fans. Kansas coach Bill Self, whose team moved into the second round with a 93-84 win over one day, the second favorite of these four Tiger fans, expressed this in his post-game press conference.
"I don't want to have to do this again," said Self of the nearly two full year waiting period between NCAA tournament games, KU's last appearance on March 23, 2019 in Salt Lake City. "We have been fortunate and fortunate here to take part in many tournaments in a row, and that should never be taken for granted. It is a reward for your children. So it couldn't happen soon enough, but I just hope that (such a break) never happens again. "
It's not just strange visitor numbers that made this year's Big Dance trip different than in previous years. The experience of just being here is also different.
For the players, coaches and team staff, this means that most of the off-field time is spent on the same floor in the same hotel with limited entertainment. Video games, movies, team meals and meetings, and a bit of free time fill most days.
There are no bands or cheerleaders either, and the familiar faces of those who usually take the seats behind the Kansas Bank every March – a group so familiar with the ups and downs of madness that they know exactly when to get up , screaming and cursing – are also missing.
For the media, it's mostly the same setup, although no one is monitoring where we are going or not. Where we are not are the arenas.
I estimate that 80% of the no-sleep time in NCAA tournaments in the past was spent in the arena, no matter where we go. On the day of the game you are there long before and after the tip-off and you often spend time – when you have finished writing – watching the other games on site that day. On the days off, there are open exercises, access to changing rooms, hospitality rooms and videos / radio hits in and around the arena.
None of this is available this time. It definitely stinks. Some of the funniest and coolest stories we've made all year round come from the NCAA tournament's open access environment, when the locker rooms are open for extended periods of time on game and rest days and you are able to join in to dig one deep. Interviews and inquiries on and off the beaten track with all members of the squad, including assistant coaches.
Not having that is a small price to pay for having basketball back and the madness moving on. But it is missed. And the whole thing feels, as Self said today, "different".
Zoom calls and at least the ability to watch the action live – although the number of people who do this at each game was also understandably limited – created an atmosphere that feels almost normal and allows us to do that , what we do. But I can't help but think how different it will feel the further we get into this matter.
No interviews in overjoyed changing rooms with rumbling music and floor-to-ceiling signs of the trainer's water bath. Also no eerie silence or empty looks after heartbreaking losses on the floor.
It really limits what we can share and tell stories with our readers. But even here March Madness without – at least temporarily – is still much better than no March Madness at all.
We have all experienced that. And it's not a lot of fun.
This is. And while the interactions between the players and teams, as well as the fans and the media, were drastically different, all the great stories are still being told. And they are born from what happens on the floor, between the lines, with the clock ticking, where everything feels pretty normal for at least 40 minutes.
Tanner Groves, the great man from East Washington, was one of them. And the only thing that kept him from becoming the hot name of the first round and known across the country overnight was the final score.
Groves got that. But it didn't wipe the smile off his face or remove the appreciation he felt for the opportunity to prove himself against a blue blood program in front of the nation.
The lumberjack-looking power striker from the northwest, who ended up with 35 points in the loss to Kansas, has been talked about on social media for a while. People compared him to Bill Walton and Will Ferrell's character in Semi-Pro.
He also received some praise from the gym where he played his heart out from these four Mizzou fans, in the form of standing ovations from Kansas fans and also from Self.
"He just said he had a lot of respect for my brother and me," said Groves of Self's personal message to him on the pitch after Saturday's game. "He said we had a damn good game. It's really cool to get such insane recognition from one of the leading coaches in the entire NCAA. "It's really surreal that Coach Self came up to me and said that he respected my performance today. I'm just grateful for the opportunities we got today. "
It is these moments that remind you what March is all about.
The rest will return. And it will be wonderful when the time comes.
But even without them, this year's event got off to a start that we've always loved about this tournament, and there's no doubt that more will follow in the days ahead.