Various Artists – Door to the Cosmos – News, Reviews, Features and Commentary from the London jazz scene and beyond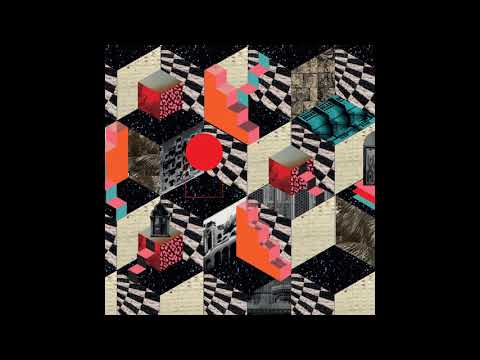 Different artists – door to the cosmos
(On The Corner. CD review Amy Sibley-Allen)
Door to the Cosmos can only be described as a great 24 track compilation album from the innovative and exciting Linksfeld imprint On The Corner. For their tenth full album release, they've gone out of their way to honor their adventurous, Miles Davis-esque "call it what you want" philosophy. With over 30 artists on the Album, from long-time label employees to newcomers to the On The Corner family, everyone is enthusiastic about the curation of future sounds – the merging of the music of the ancestors with the club culture and driving genres.
One of the standout tracks from those who are new to the label is noise's Flameback Dance. The London-based quartet consists of the Iranian electronic composer and producer Pouya Ehsaei, the outstanding Cuban percussionists Hammadi Valdes and Oreste Noda, and the trumpeter Yelfris Valdés. Originally founded to collaborate for the Manana // Cuba electronic music festival in 2015, they have since produced two exceptionally well-received albums. Recorded at the height of the lockdown and mixed by Ehsaei from afar, Flameback Dance takes the mood to the highest heights with a length of almost seven minutes, with a floating, free-spirited brass line over mesmerizing drum rhythms and modular synthesizers.
Also not to be missed is the debut track by London interstellar jazz trio Edrix Puzzle, a new project by established percussionist and producer Nathan 'Tugg' Curran, bassist Tom Mason and bass clarinetist and alto saxophonist Martin Slattery. Their track Jonny Buck Buck is a fine mixture of breaks, heavy bass line, percussion and synths under a subtle but beautiful brass melody – a sound that is reminiscent of Herbie Hancock's Mwandishi.
Contributions from regular label guests include remixes of original tracks by Employee, the modal and spiritual jazz ensemble under the direction of the inspiring composer and saxophonist Tamara Osborn – with new versions of Everywhere Live at TRC by Black classic and lost and found by African Sciences. Collocutor also works with poets Tenesha the word smith for Yemaya, a wonderful fantastic ode to the ocean mother goddess – remixed by DJ and producer Rebecca Vasmant.
The title of the album, an allusion to the infamous singing of Afro-futuristic jazz musician Sun Ra "Dare to knock on the door to the cosmos", is the perfect invitation to immerse yourself in this huge heavenly sound journey.
LINK: Preview and purchase the album
Like this:
To like Loading…
Related
Categories: CD Review