What is the SHIBA INU (SHIB) token and why did it go up 1100%? Ethereum climbs to new all-time highs after $ 3,800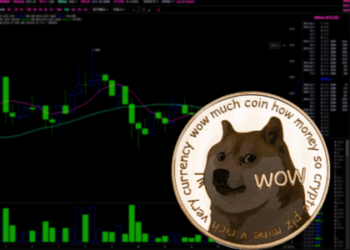 Ethereum (ETH), the second largest cryptocurrency, hit an all-time high of $ 3,852 on May 8. Ethereum gained more than 30% in seven days, hitting a market capitalization of $ 442 billion for the first time. The impressive rallies on Ethereum and selected altcoins such as Dogecoin have meant that the "old season narrative" has gained momentum.
Although Dogecoin (DOGE) price rebounded over the weekend, hitting an all-time high of $ 0.759, this time around, another sign based on the Japanese Shiba Inu dog benefited from the hype surrounding Elon Musk's social media posts.
In a tweet on May 7th, Tesla CEO Hiro Mizuno, UN special envoy for finance and member of the Tesla board of directors, replied, "I'm looking for a Shiba puppy!"
Hiro Mizuno had previously tweeted:
"It's good if investors want to trade Shiba coins for a short time. But don't even think about doing the same with Shiba dogs. Once you adopt, you need to take good care of her throughout her life. They are lovable beings and friends of people. '
Recall that the Shiba Inu dog was at the center of the popular meme that Dogecoin was named after in 2013. Following Elon Musk's response, the SHIBA INU (SHIB) token picked up from lows of $ 0.0000014 on May 7th to trade record highs of $ 0.0000177 today, an increase of nearly 1164% within corresponds to two days.
After the massive rally, SHIBA INU briefly took 26th place before reaching 36th place (at the time of going to press) in cryptocurrency rankings in terms of market capitalization. SHIB / USDT is currently trading at $ 0.0000124 after pulling back from its all-time high of $ 0.0000177.
What is a SHIBA INU (SHIB) token?
Its website says, "Shiba tokens are decentralized meme tokens that have evolved into a living ecosystem." While this may sound humorous, remember that the meme cryptocurrency Dogecoin started out as a joke.
It goes on to say: "SHIB is an experiment for the decentralized development of spontaneous communities". Since the SHIB token is very cheap, users can hold billions or even trillions of it. It is referred to as the DOGECOIN KILLER and it goes on to read:
"This ERC-20-NUR-Token can (relatively speaking) stay well below a cent in a short time and even surpass Dogecoin."
Another fun fact is that there are no team or founder tokens. The creator and team bought their tokens just like any other user in the market. It says: "We have blocked 50% of the entire Uniswap offer and thrown the keys away!" The remaining 50% was burned to Vitalik Buterin and we were the first project to take this route. Hence, everyone must shop in the open market to ensure a fair and complete distribution where developers do not have team tokens to throw at the community.
All eyes are still on Dogecoin!
May 8th remains a critical day for DOGE as Elon Musk's appearance on Saturday Night Live may dictate what's ahead of the coin and potentially affect this supposed off-season as well.
Dogecoin rose to an all-time high of $ 0.754 during Saturday's trading before falling to $ 0.6853. Elon Musk tried to cool down the Dogecoin hype on May 7th when he tweeted: "Cryptocurrency is promising, but please invest with caution!"
Market analyst Michael Van de Poppe stated, "The Elon Musk show is the most obvious reason to buy the rumor and sell the news event that I saw recently. I expect a huge dump, but you never know with Elon. "Dogecoin's meteoric rise in 2021 was helped in part by Elon Musk's social media posts.
Image Credit: Shutterstock